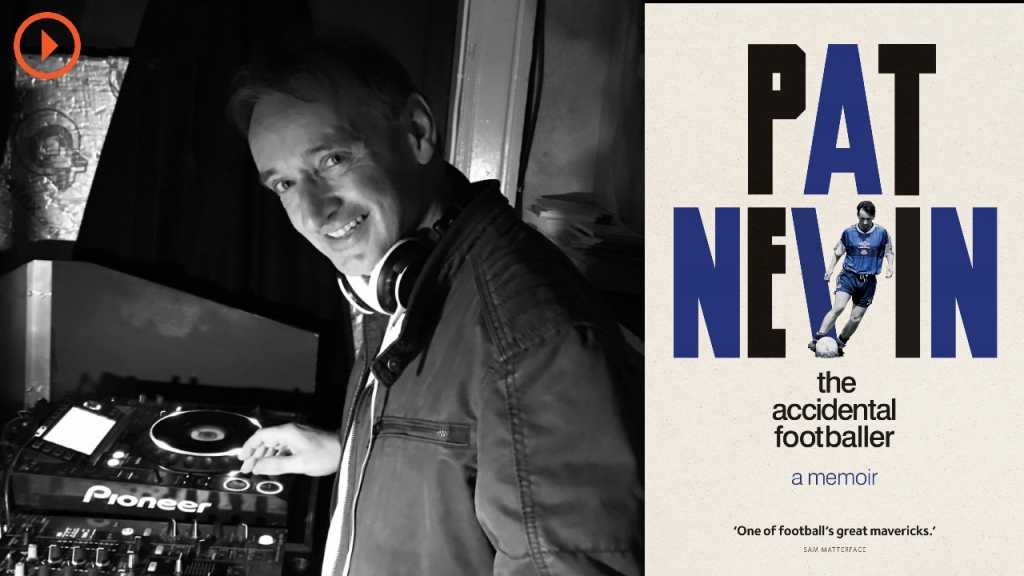 Pat Nevin (16:30)
Fri, May 13, 2022, 3:30 PM UTC
'The first post-punk footballer…' NME

Despite his 20-year career playing for Clyde, Chelsea, Everton, Tranmere Rovers, Kilmarnock and Motherwell, and winning 28 caps for Scotland, Pat Nevin, football writer and broadcaster, never wanted to be a professional footballer.
Raised in Glasgow's East End, Pat loved the game, playing for hours and obsessively following Celtic. However, he also loved Joy Division, wearing his Indie 'gloom boom' coat and going on marches - hardly typical footballer behaviour.
Placed firmly in the 80s and 90s, before the advent of the Premier League, and often with racism and violence present, Pat Nevin's vivid descriptions of Chelsea and Everton, with colourful diversions to John Peel, Morrissey and nights at the Hacienda, bring the era to life.
A voracious vinyl collector, he still loves Indie music and the Arts, and can be caught DJing at clubs or festivals around the UK. The Accidental Footballer is a very different kind of football memoir!
In conversation with Stewart Weir