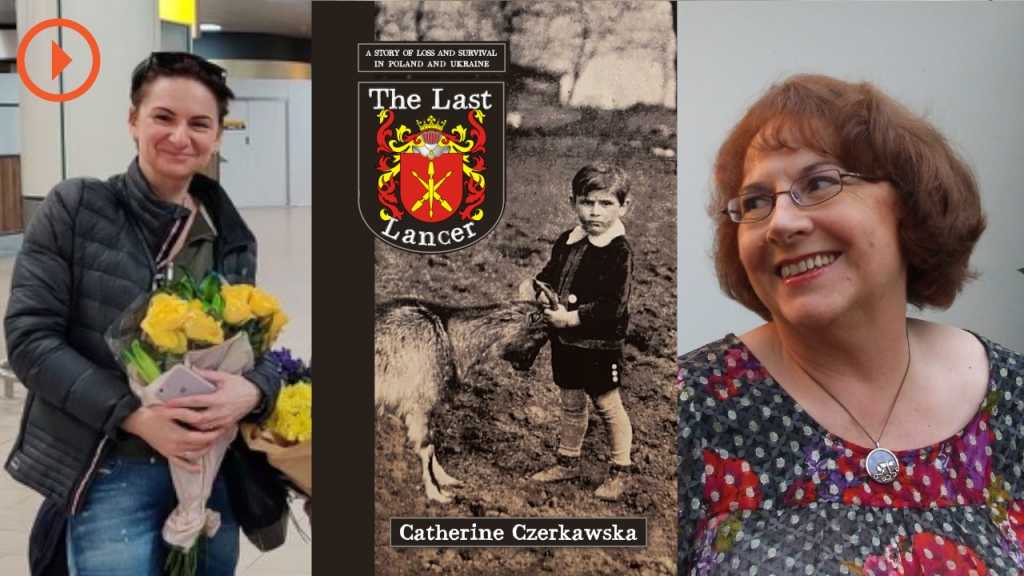 Catherine Czerkawska & Liudmila Proniakina (17:30)
Fri, May 12, 2023, 4:30 PM UTC
Two refugee's stories – one current, one historical. A fundraising event for Ukraine.
Ayrshire writer Catherine Czerkawska's father Julian was the son of a Polish lancer born in 1926 near Lviv in Ukraine, the former Polish city of Lwow, whose life was torn apart by war. Escaping from a labour camp after the second world war he finally made his way to the UK where he settled.
In 2022, 80 years later, Liudmila Proniakina and her 5 year old daughter Margo also fled from the war zone in Ukraine on a daring journey dodging a Russian onslaught as they cut through forests to cross the border. Her sister Olga Stewart, Ayr dressmaker, had feared never seeing Lyudmila again.
The current refugee crisis in Lviv added urgency to Catherine's determination to try to uncover her family's story that had been lost a generation before, shedding light on their trauma. Liudmila and her family find parallels with this story of settlement into a life many miles from the people and places of their childhood.
In conversation with Georgina Adam